Top 5 Feng Shui Tips
There are many factors to be considered before buying a house such as locations, neighborhoods, infrastructures, beautiful models and housing durability. However, Feng Shui is famously concerned when working with homebuyers because it is deeply rooted in Chinese beliefs and cultures. In addition, Yin (female) and Yang (male) is also the heart of this practice which revitalizes your living space.
This ancient wisdom helps bring harmony and a sense of well-being to any home. As "Feng" is wind and "Shui" is water. So, it is important to ensure a good flow of air, the light and positive energy throughout the house. Here are some simple beliefs:
1. Sharp edges on your furniture Sharped edges and corners coming from doors, tables, mirrors, cabinets and shelves are physically dangerous for both children and elderly people. You can solve these problems by softening the edges or use cutting techniques to create movement and texture. Another solution is to hang a drape in front of the sharp edge. After applying its helpful principles, it will make you and your family safer, healthier and happier.
2. No sad or lonely images Photos and artworks are great ideas in hallways, living room, bathroom or bedroom. People are decorating their walls with colorful pictures and paintings. It is ideal to hang pictures for positive effects. Violent and aggressive images should not be placed in your house according to Feng Shui rules.
3. Avoid putting mirrors in a bedroom One of the most common mistakes is placing mirrors in one's bedroom. Experts say that it is not recommend placing a mirror across the front door, outside the window, or the head of the bed. Incorrectly placed mirrors attract negative energy. Fortunately, a full-length mirror simply placed on the inside of closet doors is the best solution. Thus, the power of mirrors can abundantly double your wealth and health if it is done correctly.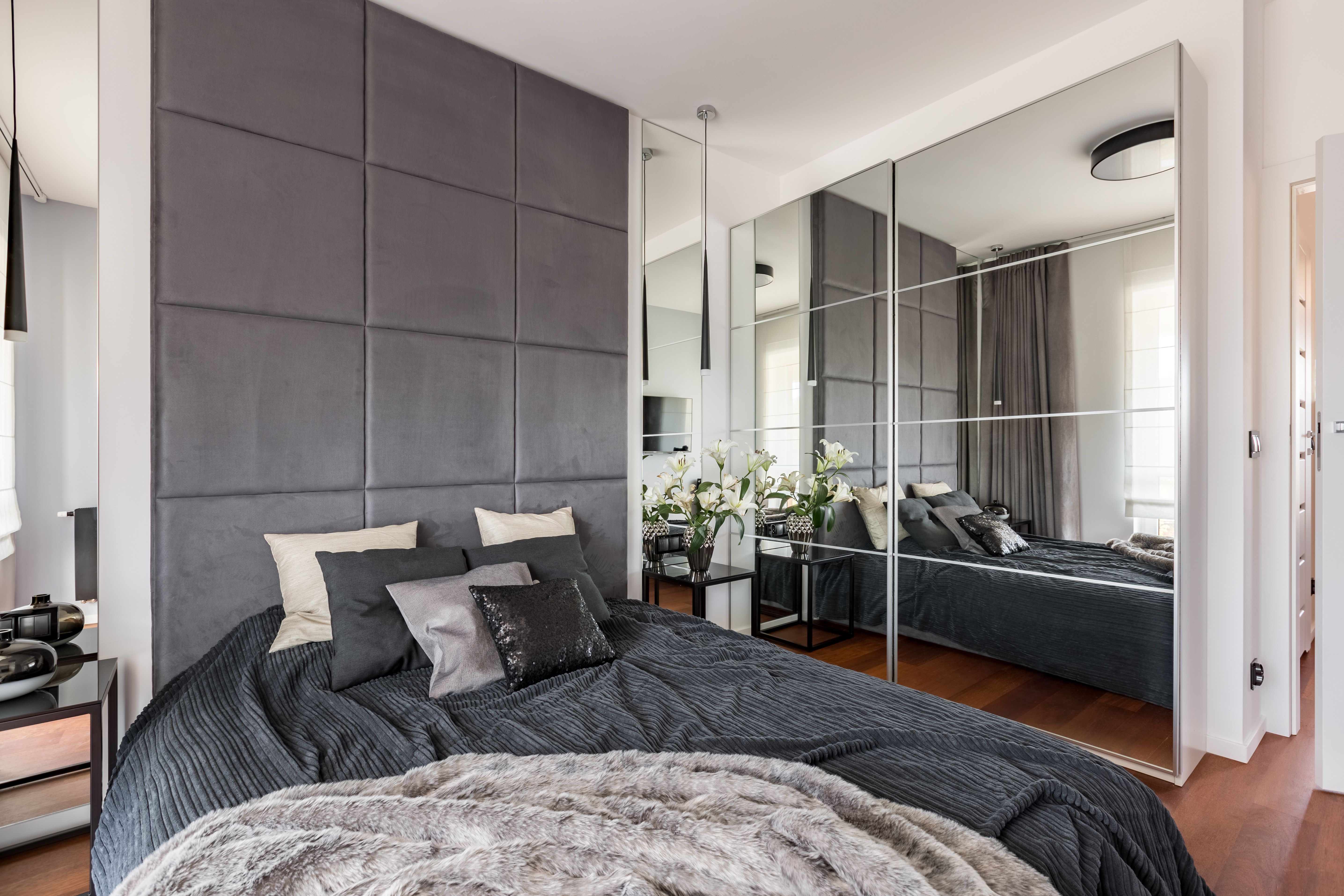 4. Clock Tips Hanging clock on a wall, in a kitchen or in a living room is a simple and modern element for decoration. Moreover, a clock lets you know the time and adjusts your daily routines as well. The aspect of Feng Shui for this is vital to be considered. It is not recommended for a ticking clock to be placed in your bedroom because this may cause poor sleep quality. In addition, clocks need fixing, repairing or changing battery from time to time. Nevertheless, a clock can be the main decorative object in any room in your house.
5. Bedroom Rules To bring the best energy to your bedroom, soft natural colors like cream, greens, and light blues are highly suggested. All these earth tones support better sleep as well as relaxation. In contrast, a bright red or purple represent fire colors - these should be avoided because it might make you feel pressured, dark and moody before going to bed. Therefore, the color of your bed sheets affects on your mind and body accordingly.
Applying a good energy flow or the art of Feng Shui in various forms can help you rearrange or improve the overall atmosphere around your home.
More content
10 November 2022
While it's true that neutral room schemes are safe, introducing a splash of colour could be just the answer to add character and style in your living room.
04 August 2022
Advices from Mariwasa, trusted brand for tiles with Uncompromising Quality.
09 December 2021
We can be playful with the ceiling design with the right materials to make our ceiling more attractive and beautiful.