How to Make Your Outdoor Garden More Relaxing
Creative ideas to transform your outdoor garden into cozy, relaxing spaces. Floor and wall decorative materials can turn a simple area into a functional space in no time.
Idle space in the backyard is a common sight. However, look around and find a corner to nurture your creativity. Decorative floors and walls can bring life to an empty space while simultaneously adding functionality to spaces that you might have taken for granted.
Bright Walls, Bright Ideas Rethink the everyday outdoor wall and give one a splash of color or an array of patterns. Use skim coat (thin layer plastering), which comes in various colors, on your favorite corner then stamp a pattern into it before it dries. With these easy techniques, you can enjoy a bright-colored wall with unique patterns. A useful tip is to choose only one bright shade which makes it easier to pair with a complementary set of vintage wooden or rattan furniture.
Relax with patterns from nature Materials for outdoor decoration should bring you closer to nature and require minimal maintenance. Start with stone-pattern paving tiles whose color, design, and texture mimic natural stone. They can be paired with canvas or wooden chairs so that a once empty space can become your favorite chill out spot.
Sit back on white canvas chairs and feel the sun upon your face and the cool stone tiles beneath your feet.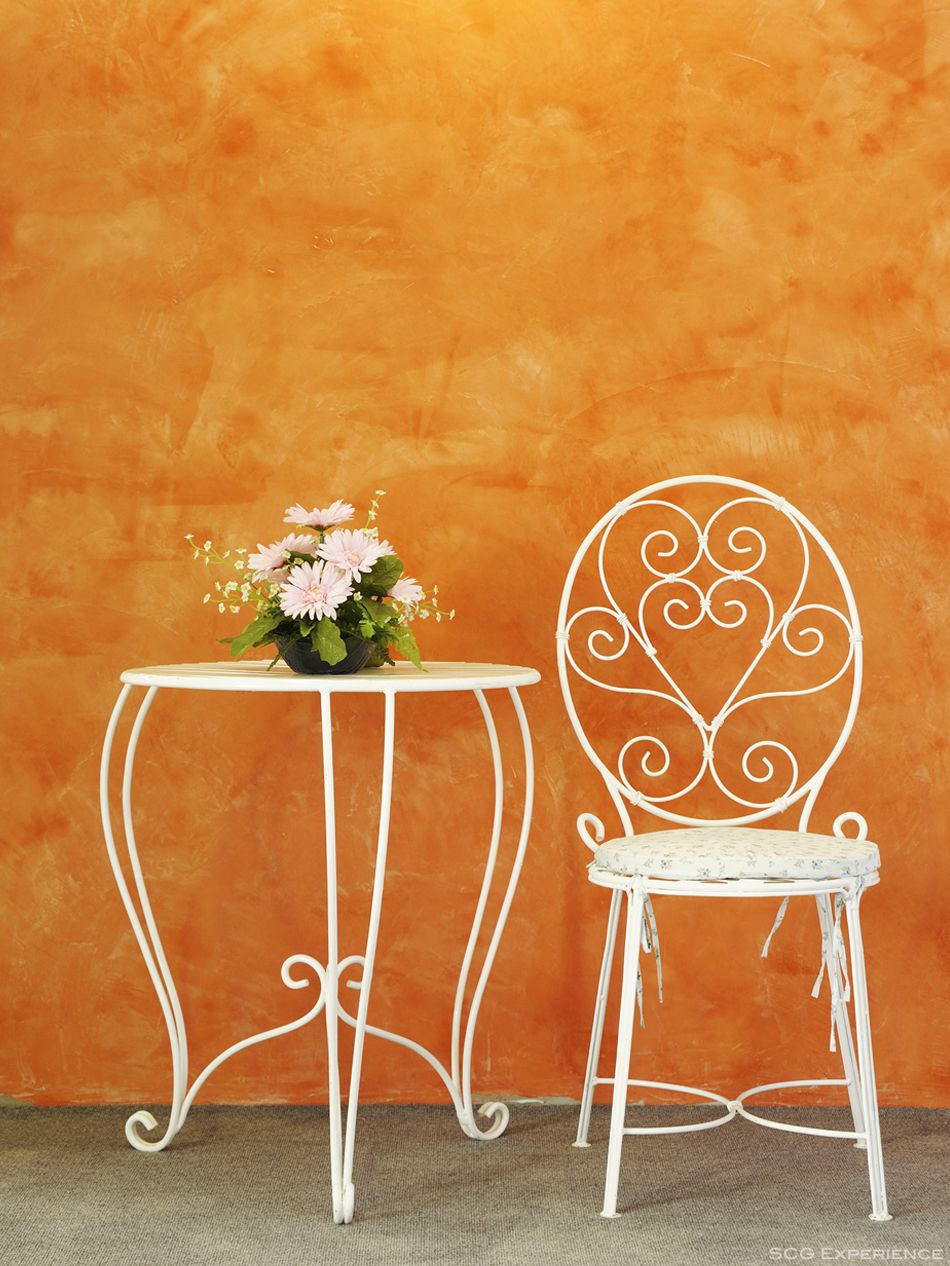 An eye-catching shade of orange skim coat contrasts brilliantly with neat, white vintage furniture, turning a hidden corner into an attraction.
A green skim coat wall that uses the "bamboo palm" pattern pairs well with a wooden table and chair. Here, the natural ambiance can help visitors relax.
Pair a set of rattan furniture with a subtler shade of red skim coat, patterned to evoke tree bark, and you're sure to bring out the vibrancy of your backyard garden.
A wooden bench amidst a lush, rich garden can be shared with stone-like tiles that alternate in white, brown, and grey. Nature's combination of relaxation.
Brick walls and stone-like tiles blend perfectly. Add wooden chairs to a hidden corner. Go with soothing colors and natural patterns.
Playing with colors Let your imagination run wild and paint an outdoor space with multi-colored paving blocks. Raise spaces in the garden for a unique and well-defined area. The colors and patterns of the blocks amid the green garden will surely brighten up the area. Simply add a table and chair to create a relaxing corner for your quiet coffee and book time, something to make you want to stay home all day.
A white bench in a corner welcomes anyone to unwind beneath the shade.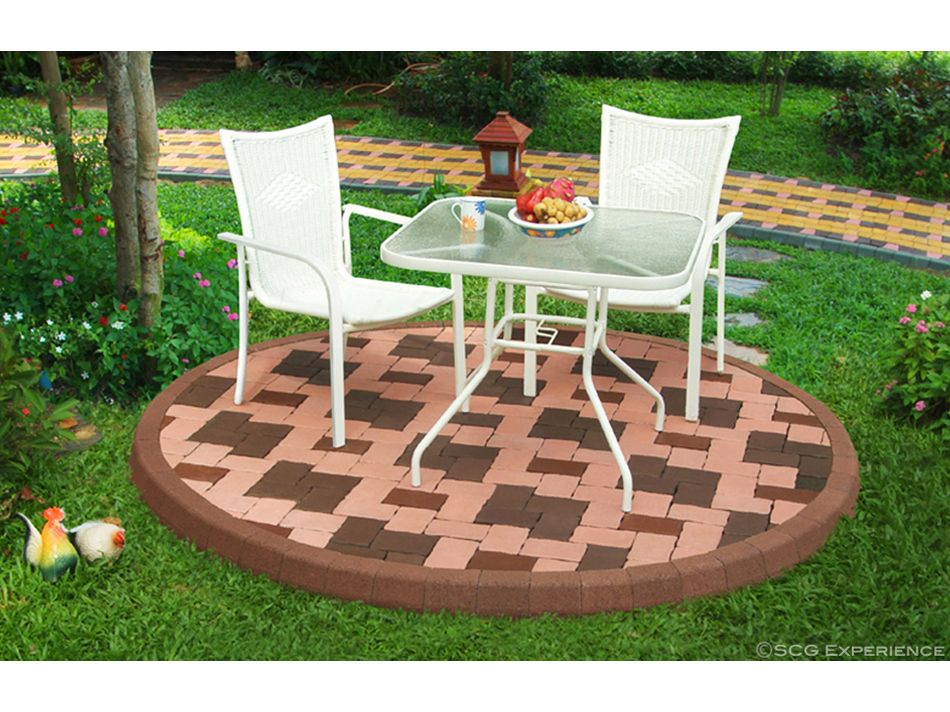 Paving blocks can be used to carve out a serene space in the garden. Try raising the floor to make a circular platform that helps make the area unique and well-defined.
More content
01 August 2022
Experience Convenience Every Day with American Heritage!
21 December 2022
Christmas is already here! There are still a few days remaining before Christmas, so you can still decorate your house with fresh festive accents!
01 April 2022
How could you find the right professional that would help build your dream home? Let's go through it one by one!